Should you plan to get a caravan, then you should know that this would be a big financial decision. Thus, you need to do proper research on some of the more important aspects of Australian caravans. With that in mind, here are 5 things to remember.
Ask yourself some of the basic questions
Some of the basic questions would include, "Where do you plan to travel?" and "Who are you travelling with?" By answering these questions, you can ensure that you know what to look for when you go shopping for Australian caravans. Another thing to consider is whether the place you are visiting or parking in can accommodate caravans. You'd be surprised that some places cannot cater caravan accommodations, so it's best to ask before planning your itinerary.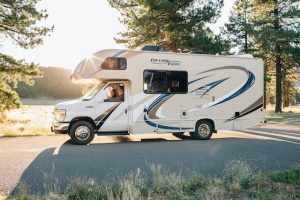 Another thing you need to remember when purchasing anything is to check your budget. Come up with a range for your Australian caravan shopping. After deciding on a price range, you can then choose if there's a need to buy a brand-new one or a used one. 
Research the layout you want
The next important reminder is to figure out the most suitable layout for your trip. If you're on the lookout for the best family caravan, then consider whether or not you need an entry-level caravan, a family caravan, or a luxury caravan. Of course, your set budget would also factor in when you decide the kind of layout you want for your caravan.
Find out the towing capacity
The discussion around towing capacity often comes up when you have a vehicle that will tug on your caravan. Most off-road caravans and luxury caravans will have a better towing capacity. However, deciding this does not only pertain to whether or not it has a higher capacity but also if it's something you need and if it's something within your budget.
Check the utility connections
Most caravans that are available in today's market feature several benefits. As for the utility connections, take a closer look at what each caravan can offer regarding gas connection, water, and electricity.
If you're planning to buy a used caravan, then you should have an honest talk with the previous owner about the current condition of these features. Oftentimes, it is advisable to buy a brand-new caravan. It's only a matter of choosing the perfect one that not only meets your needs but also falls under your set budget.
How to Find the Best Family Caravan?

,