Every year sees a new crop of cars from automakers. Whether you are a car lover or just someone who wants the best out there, knowing the upcoming releases can help a lot. Being aware that a better model is coming out in a few months can give you the heads up to start saving money. Here are some of this best new cars coming out this year.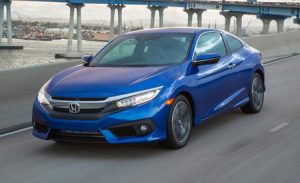 Alfa Romeo Giulia 5
Italian manufacturer Alfa Romeo is planning to release its latest Giulia model later this year. Designed to compete with the BMW 5 Series, it will be using an enlarged version of the Giulia's platform. This means that it will most likely have rear-wheel drive. Buyers will have a choice between economical diesel engines or more powerful petrol engines.
Aston Martin V8 Vantage
The people behind James Bond's favorite car have a special treat for buyers this autumn. They are planning to show of the all-new V8 Vantage. Similar to its cousin, the Aston Martin DB11, the main difference will be in the engine. Mercedes will be giving it a 4.0-liter twin-turbo V8 engine. Combined with a manual gearbox, this racy model will burn rubber on the streets.
Audi A6
Audi will be trying to play catch-up this year. Its competitors Mercedes and BMW released new cars recently and to compete, Audi plans to show off the new A6. Early images are rather disappointing though. However, Audi says this is just the beginning in design terms and expect for the series to have a new unique look in the future. However, despite the exterior, the new A6 will feature a brand-new powertrain. Using electric turbo tech, this will improve performance and efficiency. A lighter chassis will also make it a lot easier to drive.
BMW 3 Series
BMW plans to roll out a new BMW 3 Series later in 2017. This is the seventh-generation model and it will feature an all-electric version. The big news is that the new model will be using carbon fiber construction to get a lightweight chassis. Combined with your choice of three, four and six-cylinder engines, this car will definitely be impressive on the roads.
Citroen C3
France's premier auto maker, Citroen, plans to release the new C3 supermini early this year. This updated version will give it an overhaul, both inside and outside. Featuring trademark Airbump protection, two-part headlamps and a minimalist cabin, the C3 will come in a wide range of color combinations for those who want to arty and unique. It even has the new ConnectedCam technology, which is designed to record incidents or accidents on the road. Under the hood, buyers have a choice of five engine options from launch. This starts with the modest 67 horsepower engine to the powerful 109 horsepower one.
Ford Fiesta
A mid-year from the American Ford, the Ford Fiesta is already slated to be the most popular release of the year. This year's model will have a wider track and longer wheelbase. The result is a wide interior. Passengers will love that, along with the new infotainment touchscreen. Driving it will also be quite a pleasure as Ford has decided to do just minor improvements, ironing out the last model's kinks. The result is great handling on the road.
Hyundai i30
Hyundai's image will continue to improve this year with its new i30 release. Redesigned, the exterior look more mature, with a more handsome face. This is the result of the latticework grille and angular headlamps. It is also longer and wider than the current i30. Under the hood, it can reach up to 138 horsepower with its 1.4 turbo engine.
These are just some of this year's offerings. Watch out for more as new announcements are made.
A Look at 2017's Best New Car Offerings

,